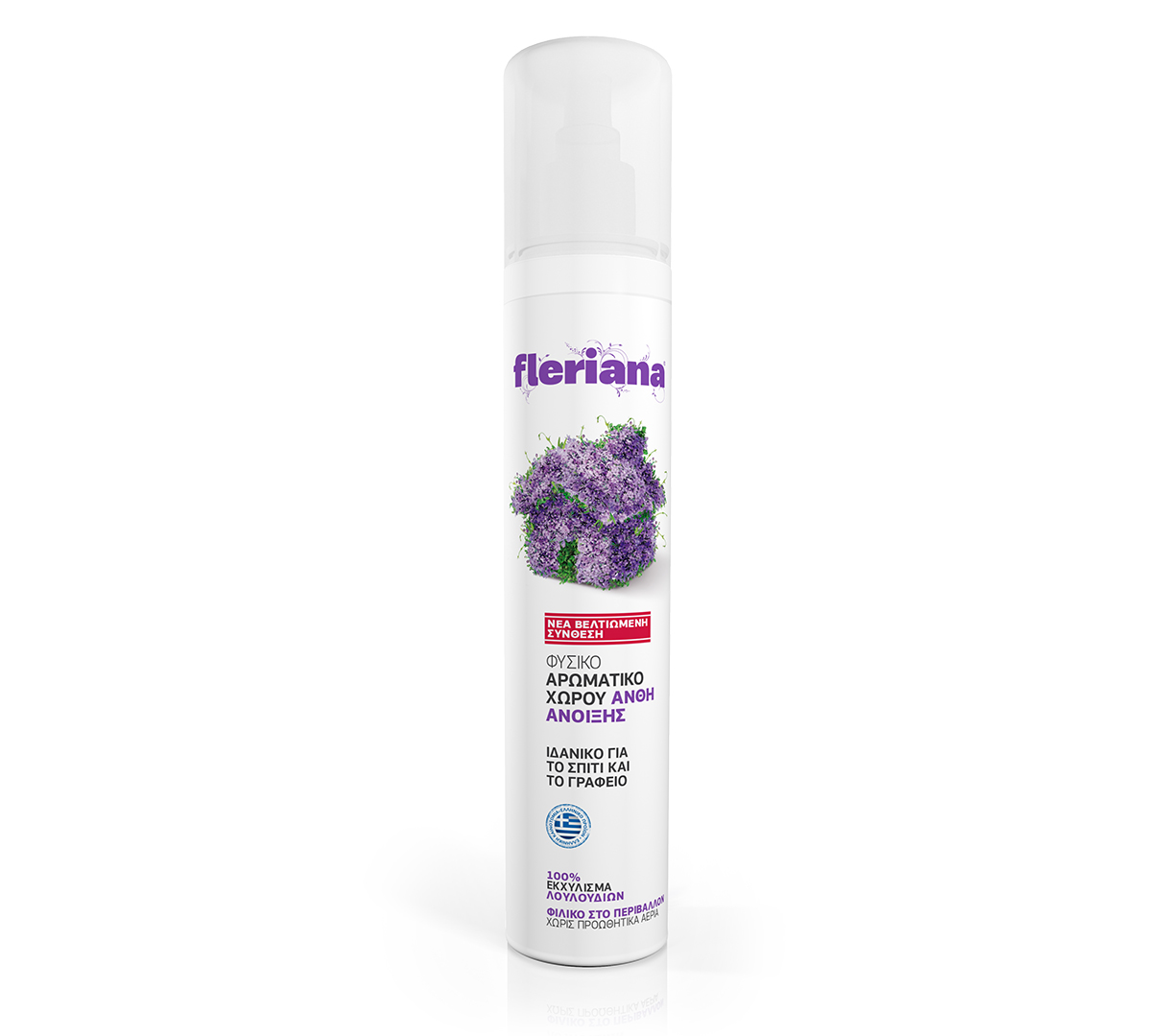 Natural Air Freshener Spring Flowers
Air freshener for indoor use, in the home and office.
€ 3.70
Friendly to human and the environment, propellant-free.
Embracing the technology we developed specifically for them, the Fleriana air fresheners for the home and office, are made from the simplest of ingredients: essential oils and water.
Spring Flowers!
Lavender, rose, vanilla, vetiver!
All the scents redolent of spring, summer and the Greek countryside. Freshen up your space and get rid of unwanted odours. An amazing combination of essential oils with a unique, fresh and long-lasting aroma.

We recommend you the products below as well: