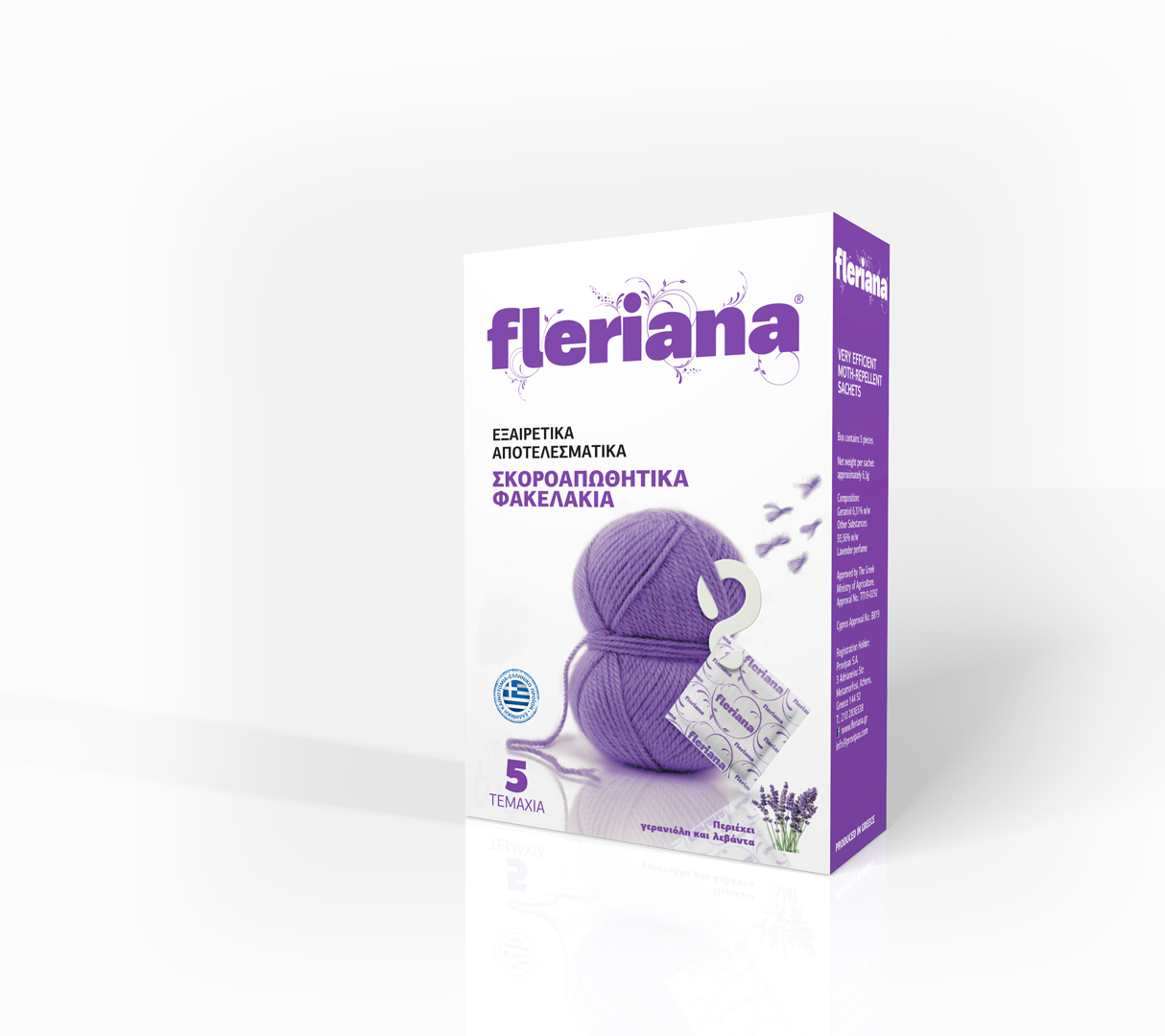 Moth repellent Sachets for Clothes (5 sachets)
Extremely effective moth repellent sachets that last for 3 months.
€ 4.09
Look after your summer or winter clothes! Protect and aromatize them by hanging 2 sachets per medium-sized (1 m3) closet and using 1 sachet per drawer.
Our Ingredients
Geraniol is one of the basic ingredients of Fleriana insect repellents in the household use category. It is a natural active substance found in lemongrass and palmarosa essential oils and it has exceptional insect repellent properties. Geraniol is used in many sectors of the Chemicals Industry including not only perfumery, cosmetics, foodstuffs, but also biocides / insect repellents. Under the EU biocidal products regulation, geraniol has been evaluated for its insect repellent properties and its use as an active substance.
Biocidal product. Authorised by the Ministry of Rural Development and Food, Authorisation no.: ΤΠ19-0018. Guaranteed composition: Geraniol: 6.31% w/w, Adjuvants: 93.69% w/w. Use biocides safely. Always read the label and product information before use.