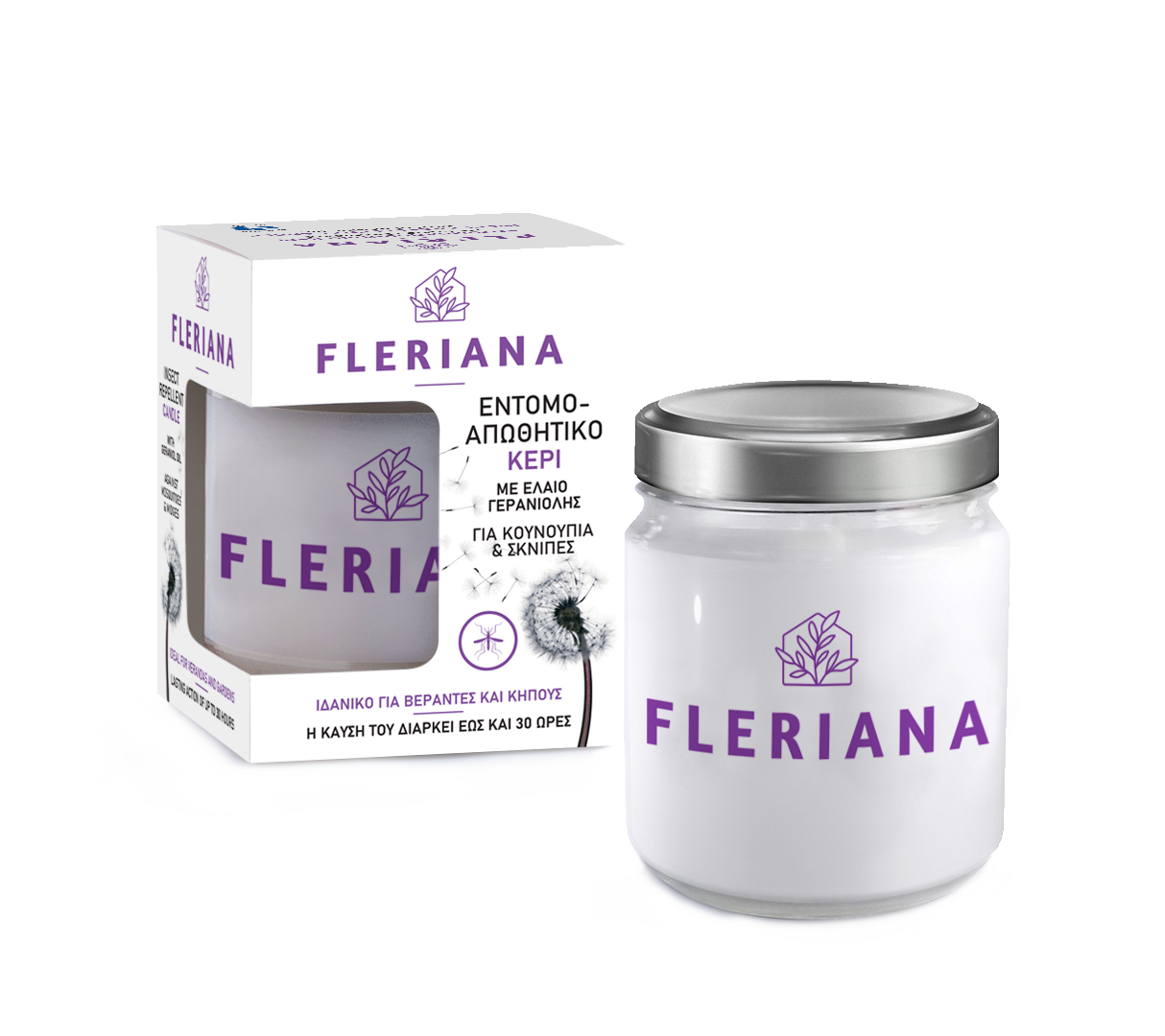 Mosquito Repellent Candle for Outdoor Use
Insect repellent candle authorised by the Ministry of Rural Development and Food. 100% pure, impurity-free wax, for steady, clean burning.
Fleriana Mosquito repellent Candle's active substance is geraniol, a raw material with exceptional insect repellent properties. The oil vapours released as the candle burns repel and stun mosquitoes and midges so that they do not bite.
Tips for better use!
Before lighting the candle, place it on an even, stable surface, away from flammable objects. Make sure that the wick stays in the centre of the candle and remains at least 0.5 cm long so that the candle can burn all the way down without going out. Never leave the lit candle unattended. Replace the lid after use.
Biocidal product. Authorised by the Ministry of Rural Development and Food, Authorisation no.: ΤΠ19-0198, Guaranteed Composition: Geraniol 5% w/w Adjuvants: 94.7% w/w.
Use biocides safely. Always read the label and product information before use.

We recommend you the products below as well: