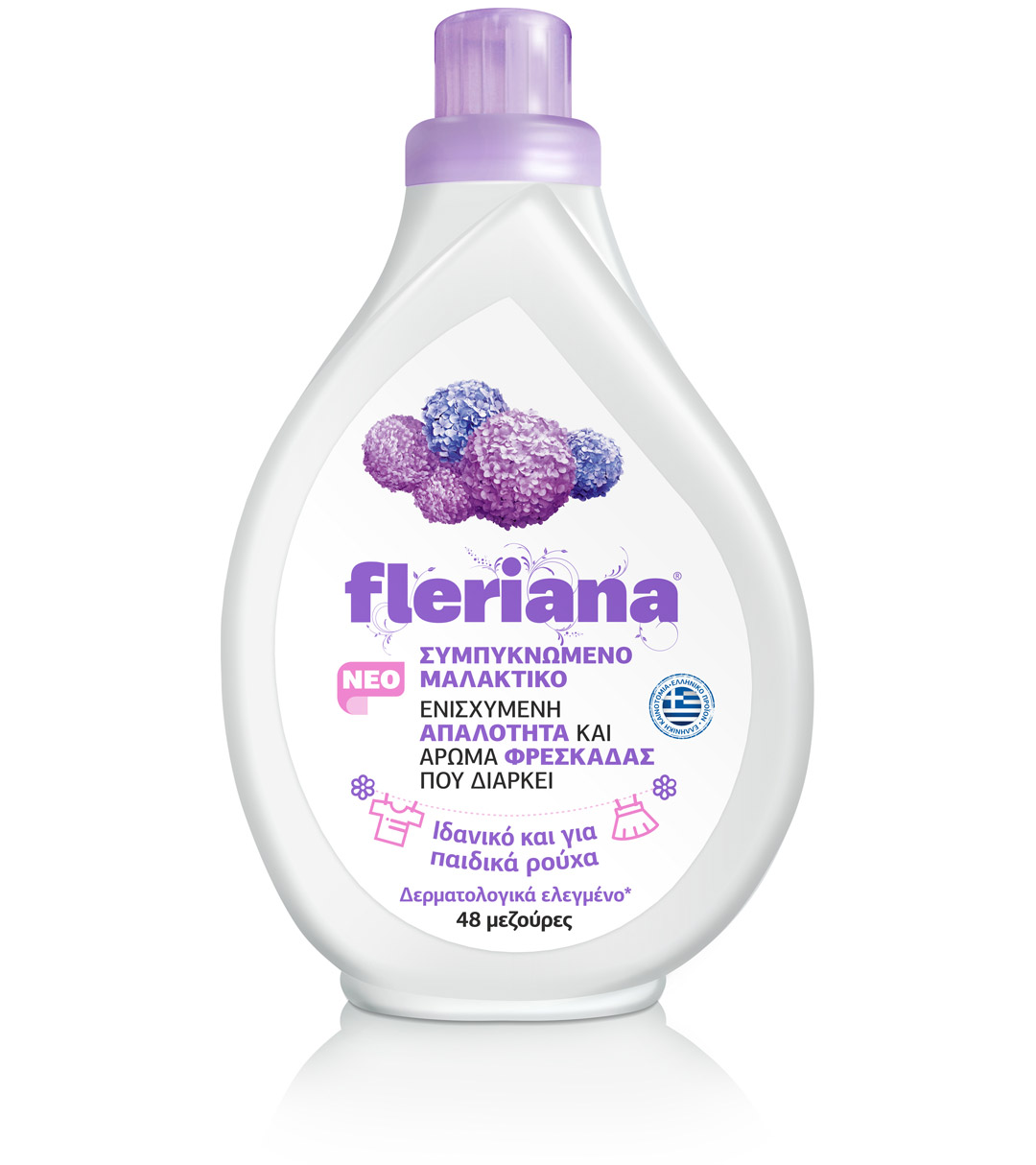 Fabric Softener 1.2L
New Fabric Softener for improved softness and long lasting fragrance. Ideal for children's and baby clothes.
With proteins from oat extracts and glycerine for improves softness and easier ironing.
With measuring cap for easier use.
It contains at least 5% but below 15% cationing surfactants, Methylisothiazolinone, Benzisothiazolinone, Perfum, Hexyl cinnamal, Citronellol.
Toxicologically tested by the in vitro method EpiDerm™.
The Fleriana Fabric Softener has been toxicologically tested as Non-Irritant by the in vitro mehod EpiDerm™. This method is a leading in vitro testing technology for dermal toxicologists. It is a proven in vitro model system for chemical, pharmaceutical and skin care product skin irritation testing. EpiDerm is a ready-to-use, highly differentiated 3D human tissue model, also known generically as a reconstructed human epidermis consisting of normal, human-derived epidermal keratinocytes cultured on specially prepared tissue culture inserts. The EpiDerm 3D human tissue model is used across a diverse range of applications including product safety and risk assessment.