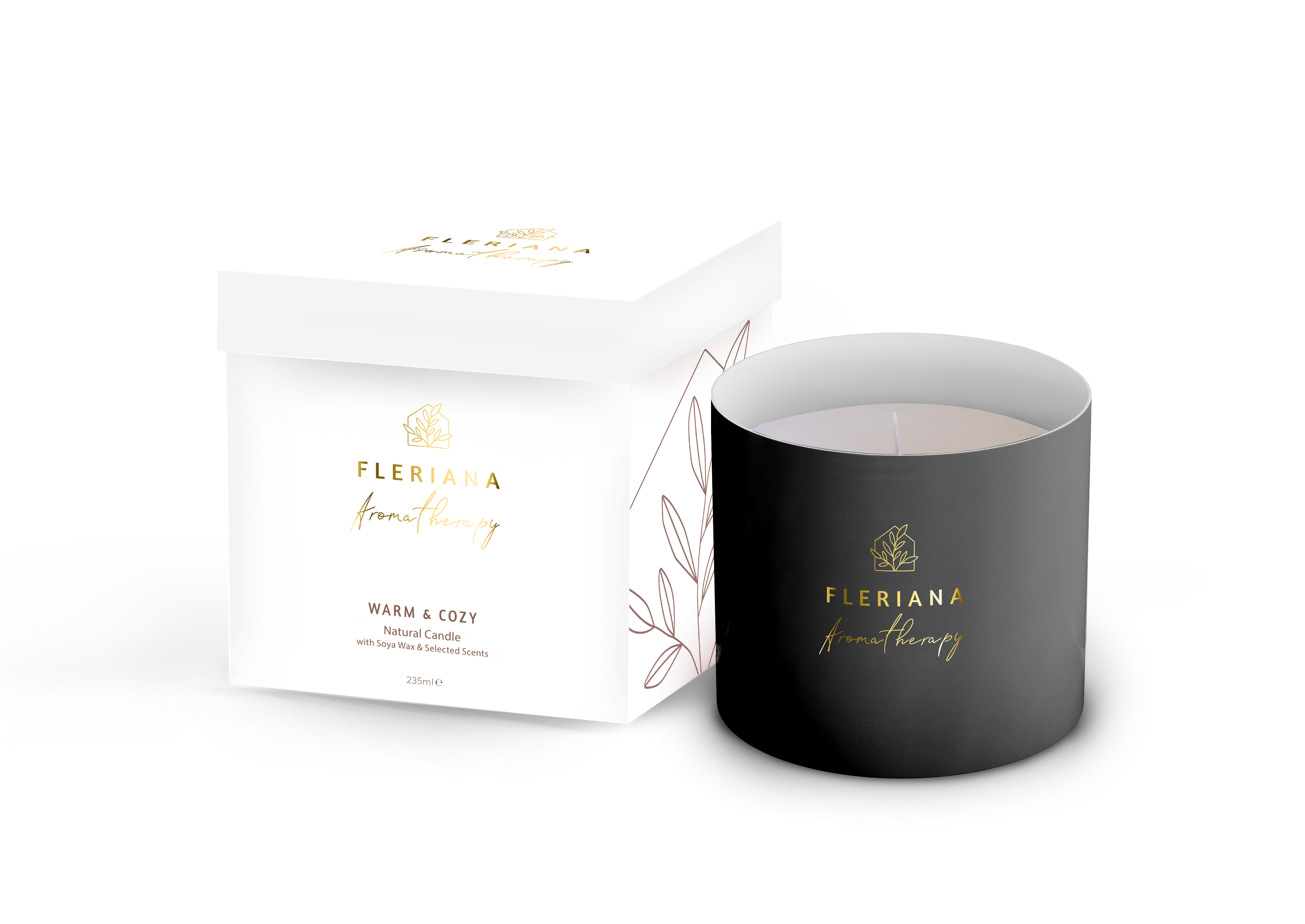 FLERIANA AROMATHERAPY – WARM & COZY NATURAL CANDLE
Natural candle with a long lasting fragrance!
For many years aromatherapy uses natural, aromatic essential oils that enhance both physical and mental health. This kind of therapy helps to reduce stress, improves the mood and increases energy levels.
Discover all products of the FLERIANA AROMATHERAPY range and dive into a transcendent experience of euphoria, full of unique fragrances that emit a sensation of freshness and cleanliness!
The range consists of products that encapsulate a valuable blend of specially selected fragrances without allergens that offer wellness and relaxation from stress.
Enjoy a unique aromatic experience that leads your senses to a wonderful journey of relaxation and rejuvenation…
Top: Orange, Mandarin
Middle: Cinnamon, Clove
Back: Fresh woods, Vanilla
100% natural soya wax for a unique feeling of 'warmth' in your living space
Ingredients: natural soya wax, parfum (fragrance), cotton wick.
More than 45 hours duration of clean burning
Free fromParaffin, petrochemicals, allergens, preservatives, irritants, animal testing, gluten.
Clean-burning candle without black smoke release
Content
235ml ℮
Precautions: Keep out of reach of children. Never leave a burning candle unattended. Keep the candle away from flammable materials.